For much of my adult life and career, I've been a "bridge" person — someone who inhabits and can therefore understand two different and sometimes conflicting worlds, but who's also capable of creating understanding between them.
Cases in point: I grew up in a working-class part of Scarborough, a Toronto suburb full of new immigrants and people of colour, and then attended University of Toronto's Trinity College, an Anglican institution that's known for its uncritical embrace of elite Oxbridge traditions. Later on, I embarked on what would be the first of several jobs at American digital media outlets, after working for legacy publications in Canada. And now, as embattled journalism industries around the world try to diversify their revenue streams in light of diminishing advertising returns, my consulting work largely focuses on the intersection of editorial and business — namely, how authentic engagement with communities can lead to financial sustainability for media outlets.
All of these experiences have informed my approach to modernizing Canada's journalism industry, which is two-pronged. Challenging the status quo by moving Canadian media towards a more self-aware, inclusive, equitable, community-driven and audience-first future requires action from the inside out. I believe change will only happen if there's internal and external pressure. That's why I launched The Other Wave, my newsletter about challenging the status quo in Canadian media. As someone with a unique vantage point as both an insider and outsider in the Canadian journalism ecosystem since entering it 20 years ago, TOW is my way of filling in gaps in industry and public discourse about Canadian journalism.
Because of my unorthodox professional background (especially for a Canadian journalist), my grassroots media advocacy work and my independence as a consultant, I'm in regular contact with leaders from both establishment and emerging media ecosystems in Canada, as well as from journalism schools, unions, foundations and other stakeholder groups. My bird's-eye view of the industry means I can see that these groups' disparate conversations about how to save Canadian media are happening in silos.
Since the media is a pillar of democracy, my ultimate goal in encouraging Canadian journalism to embrace more progressive editorial and business models is to reinforce Canada's democratic institutions and processes. Given the current threat to democracies worldwide, my mission feels particularly urgent. As a journalist who worked in U.S. media for a portion of my career, and who also covered the 2016 presidential election, I saw firsthand how the lack of shared truth has inflamed misinformation and polarization among the American public — two negative consequences I want to help combat in Canada.
Power is centralized in a journalism industry as small as Canada's, so failure to consult a diverse array of stakeholders when revitalizing old structures or building new ones during a time of disruption will only reinforce antiquated systems that perpetuate inequality and support regressive models.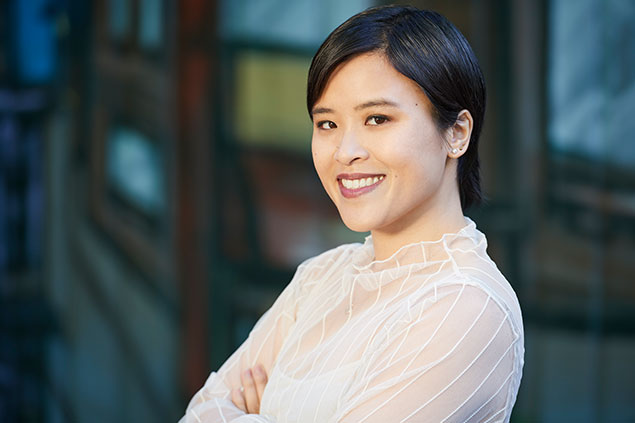 That's why it's important for me to challenge existing paradigms about not only what and who we cover, but also how we cover them.

In the summer of 2019, I left my most recent full-time job to pursue consulting and teaching full-time. Back then, I had an intense desire to take what I'd learned from my previous experiences in leadership roles at digital media startups, and apply those learnings to my own news products. An independent career path enables me to pursue journalism entrepreneurship on my terms.
Far from being a generic title, "media consultant" is the most accurate — but still inadequate — catchall description of a career path that's becoming more popular in embattled journalism industries around the world. It's a growing movement that's emerged due to increasingly precarious employment, the rise of the "passion economy" and niche publications, and industry-wide exhaustion with media consolidation and broken business models that prioritize quantity of clicks over quality of journalism. This movement is being led by status quo-challenging journalists like me who know that fundamental changes need to happen in our industry.
That's why, in addition to launching The Other Wave, I founded The Green Line, a local news site that prioritizes engagement and collaboration with underserved communities in Toronto. My ultimate aspiration is to create a sustainable media outlet that represents modern Canada and embraces forward-thinking journalism models from both editorial and business standpoints...so stay tuned to TOW as that develops.
Outside of journalism, I have many hobbies and passions — film, comedy, music, visual art, literature, travel, space, tech, nature and more — all of which inspire me to develop and discuss original ideas, as well as remix them with other interesting concepts, which are two of my favourite pastimes. But as a solutions-oriented person, I strongly believe that ideas are most helpful when used in service of the greater good.
Getting to connect with people from all walks of life is a big reason why I'm active in a wide-ranging variety of groups, from planning local kid-friendly events as a steering committee member for Friends of Monarch Park, to organizing brainstorming sessions as a fellow of the Royal Society of Arts. I'm also frequently invited to host and moderate public events for different communities; some examples include a keynote interview with music executive Kiana "rookz" Eastmond, a fireside chat with disruptive venture capitalist Arlan Hamilton, and marquee panels for the Reel Asian International Film Festival and Blackwood Gallery.
One thing I'm certain of after two decades of working in journalism is this: We can't positively impact the world with ideas alone — they must be combined with genuine humanity to be effective. As philosopher John O'Donohue writes, "Most fundamentalism, greed, violence and oppression can be traced back to the separation of idea and affection."
If you share the same vision for the future of journalism that I do — one that embraces both mind and heart — don't hesitate to get in touch. I'd love to collaborate. 🌊